Guided tours in Quad in the surroundings of the Atazar reservoir and its surroundings.
Minimum age 18 years and it is imperative to present the B1 car driving license. They will also have to go through a circuit where experienced instructors will teach them how to handle the Quad.
Later they will realize the route.
The Quads are single-seater and, the minimum to leave the route, are two.
Essential to make reservations of date and time:
Phone: 619 286 262
ATV Cervera's Image Gallery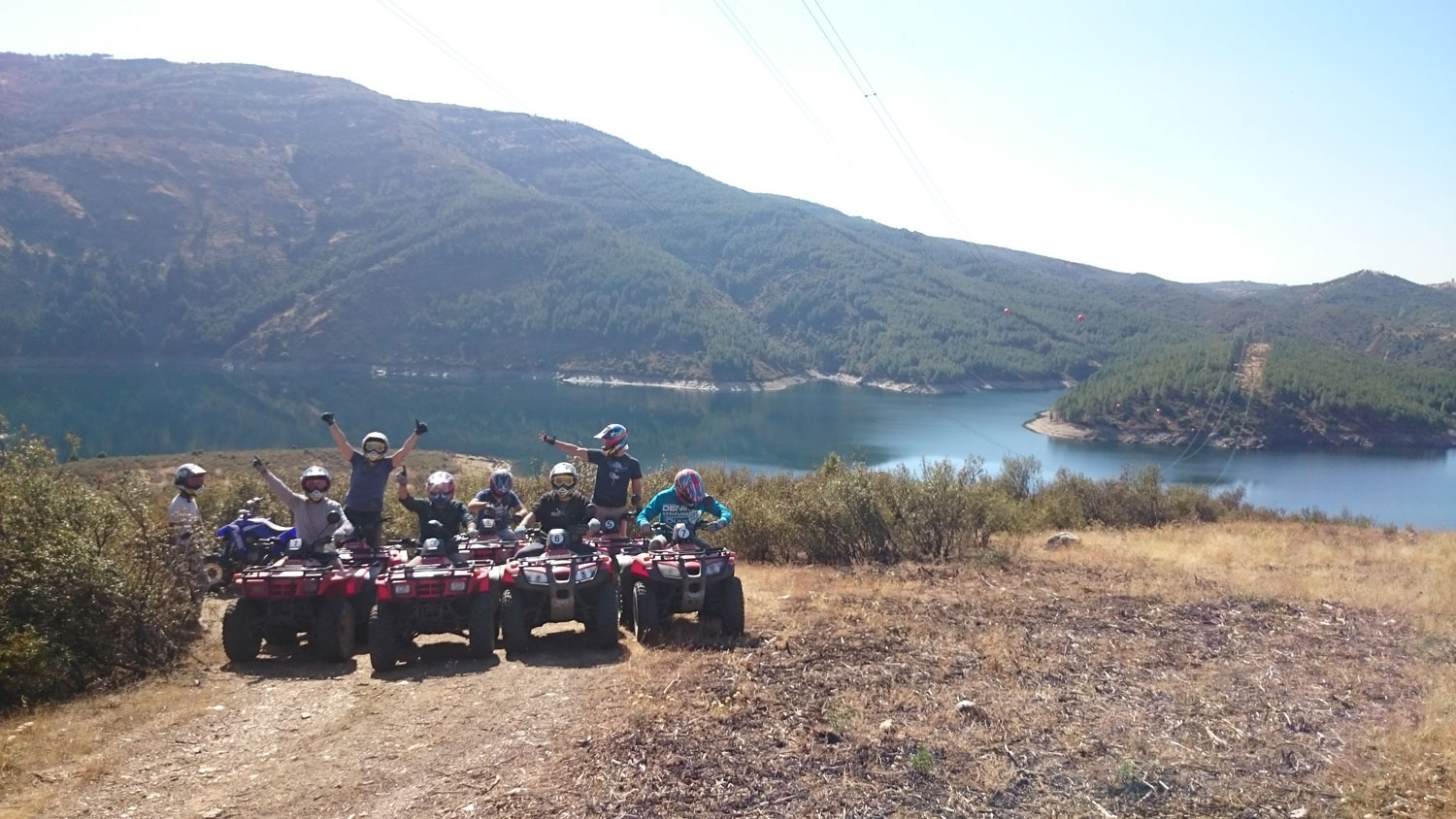 They organize adventure activities and sporting events, with 3 multi-adventure centers in the Sierra Norte de Madrid.
Among its activities include: canoes, paddle surf and King sup, climbing, adventure park, windsurfing, snowshoeing and mountain bikes.
Experts in children's camps and teambuilding of companies.
www.meridianoraid.com
E-mail: info@meridianoraid.com
Phones: 917337906 / 635445033
Business Office: C/Pilar 51, San Sebastián de los Reyes
Vanesa de la Rosa
info@meridianoraid.com
vanesa@meridianoraid.com
Meridiano Raid's Image and Media Gallery
Nautical Area "La Marina". Company of nautical and sport activities pioneer in the reservoir of El Atazar (Cervera de Buitrago), with the endorsement of 25 years of experience dedicated to the teaching and diffusion of canoeing, windsurfing, sailing dinghy and cruising sail, both to individuals, To groups (schools, town halls, companies, associations …). There are courses of initiation and improvement of the different activities, as well as rental service.
Website: www.sierranorte.com/nortesport
Mail: fvegacampo@yahoo.es
Phone: 616 585 826
Nortesport's Image Gallery