Work the traditional homemade food and seasonal, dishes made with care to enjoy tasting them.
Their menu consists of the best local products: The fabes and other types of beans are from your garden. Other delicious dishes that offer are the pisto with egg; home-made croquettes; Crumbs with egg and black pudding; baked rice. And, as for meats, they have a large wood-fired oven to roast local meats like lamb, kid and suckling pig, pork ribs and chickens, all accompanied by baked potatoes. Finally, homemade desserts and, in case you want to stay, also have ROOMS WITH BATHROOM.
They organize activities for groups and company meals.
The daily days there are menu and terrace in summer.
C/ Iglesia, 10 28193 | Cervera de Buitrago, Madrid
Phone: 918 687 138
Bar Restaurante El Lago's Image Gallery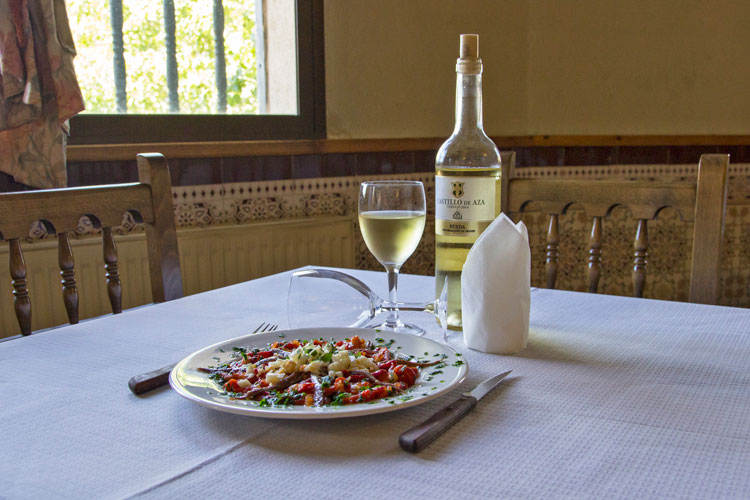 With its mountain cake, it has been the winner of the third Prize of the Contest of the Cover, in the Commonwealth of the Embalse del Atazar.
Specialties: Meat in sauce; Rabbit and chicken with garlic; Tapas, vegetarian toasts and for breakfast, crepes.
Calle Prolongación  – C/ Iglesia s/n. 28193 | Cervera de Buitrago, Madrid
Phone: 918 687 057
Bar Mikar's Images Gallery